With the upcoming release of Assassin's Creed: Odyssey, players would find themselves hard pressed to say that the Assassin's Creed franchise is anything like it used to be.
Since 2007, Assassin's Creed has taken us to many different historical mediums, including Middle East Crusades, Renaissance Italy, the Golden Age of Piracy, and the most recent in Assassins Creed: Odyssey: A war ridden Ancient Greece during the Peloponnesian War. And with a new time period comes new challenges and an updated play style.
Now don't get me wrong, Assassin's Creed is one of the greatest franchises to date, but as a die hard fan of the series since the beginning, a question keeps trying to surface itself: Does Assassin's Creed still feel like Assassin's Creed?
And I think the answer is quite simply, no.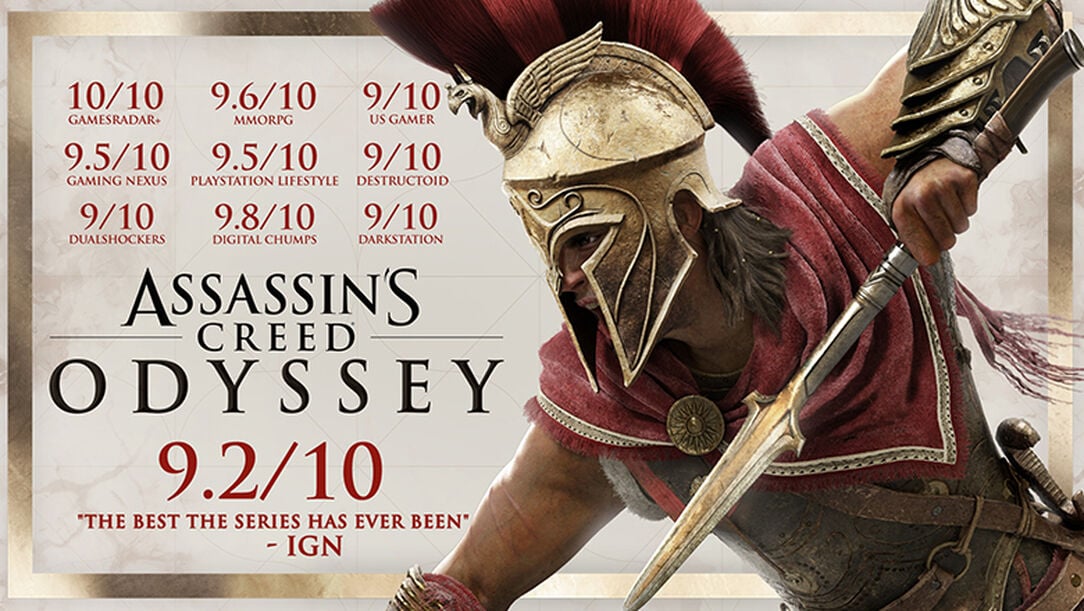 Whats New?
Assassin's Creed: Odyssey's most prominent changes to the original mix of the series is its now fully committed RPG system of which choice is the center piece of the game.  with added elements like picking a side between Sparta or Athens, choosing who to be in relationship with, and most exciting: being able to choose which main character to play as, the ability to choose the Assassin YOU want to be.
A naval based open world game as seen before in Assassin's Creed IV: Black Flag provides familiar ground, but in a new setting with updated combat and traversal mechanics, the new atmosphere looks to cater to old fans of the series while setting up something fresh and exciting at the same time.
No Hidden Blade?
One of the biggest changes to made in Assassin's Creed: Odyssey is the lack of a hidden blade. Instead we get the legendary Spear of Leonidas which doubles as a secondary weapon during combat and a lethal tool during stealth. it is upgrade-able and allows the player to experience the true nature of the first civilization artifacts, giving various powers and attributes to make assassinations and combat more dynamic and based on player choice.
Stealth
Previously Assassin's Creed: Origins which released in 2017, stealth was seemed to be one of the least honed skills. However this is not the case in Odyssey. Now there are skills which are directly set to accommodate a more stealthy play-style.
This adds not only a new layer of customization, but a more in depth stealth system for players to enjoy.
A Welcome Change?
Assassin's Creed as a series has taken many turns for better and for worse. In Assassins Creed: Odyssey, the addition of a choice based medium, a new open world, and vast changes to combat and stealth have created something new for the series and for the fans. So maybe it isn't the Assassin's Creed we once knew, but if Assassin's Creed is known for anything, its the leap of faith.